2017 Elementary Mathematics Specialist Scholarship Recipient
Jackie Kessler
Bellarmine University
Louisville, Kentucky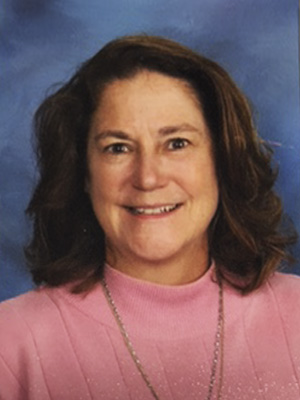 Biography
Jackie has been teaching for 15 years after graduating from Bellarmine University in Louisville, Kentucky in 2001 with a Masters in Teaching degree.  She joined the Bullitt County Public School System in 2006, after teaching for four years in the Archdiocese of Louisville.  She taught kindergarten and first grade for two years at Brooks Elementary School, then in 2008 moved to her present position as a first grade teacher at Mt. Washington Elementary School. 
At Mt. Washington Elementary, Jackie became very involved in planning and implementing math instruction for the school.  In 2011, she served as a member of the Common Core Mastery Team, and worked to secure a grant for school for resources and professional development for integrating Thinking Strategies in math and literacy instruction.   She has served as the head coach for the school Academic team, and currently serves as the math and Quick Recall coach.  She is also the Math Curriculum coordinator for the school, and works with vertical teams across grade levels to coordinate instruction using the Common Core for Mathematics Standards. 
In 2016, she returned to the University of Louisville to begin work towards her Rank I and is currently working on a 15-hour endorsement as a P-5 Math Specialist.  This endorsement focuses on the pedagogy and instructional practices in all areas of mathematical domains including fractions, measurement, geometry, number sense and algebraic thinking.  It also includes advanced practitioner instruction in formative assessment and Cognitive Coaching.  She has completed 12 hours toward the endorsement, and will be working to complete the Number Sense/ Algebraic Thinking in the Fall of 2017.  The AMTE grant will allow her to complete her endorsement as a Math Specialist, and she is honored to have been selected for this award.