Get the Facts Out: Changing the conversation around math teacher recruitment
Did you know?
teachers rate their lives better than all other occupation groups, trailing only physicians.
mid-career teacher salaries range between $60,000 and $100,000
most teaching jobs have better retirement benefits than private industry
Become a Local Champion and Get the Facts Out 
Get the Facts Out is an NSF-funded project designed to provide mathematics and other STEM faculty with the tools to explain and correct misperceptions about teaching with data on salary, benefits, and career satisfaction of STEM secondary school teachers.
Share the research-based, user-tested resources with students, colleagues, and administrators and become a local champion! The project also includes qualitative and quantitative research to evaluate optimal approaches to disseminating messaging about careers in secondary STEM teaching.
| | | |
| --- | --- | --- |
| Posters, Flyers, and Slides | Facts & Data About STEM Teaching | Stay in the Loop |
| Download and customize materials to               share with your students and faculty | Learn about the research behind           the resources for this project | Sign up to receive the Get the Facts Out newsletter  |
| Recruiting Resources | Facts and Data | Subscribe to the Mailing List |
Meet the Math Change Agents
AMTE has appointed five change agents to help advise and shape this effort and disseminate the Get the Facts Out project.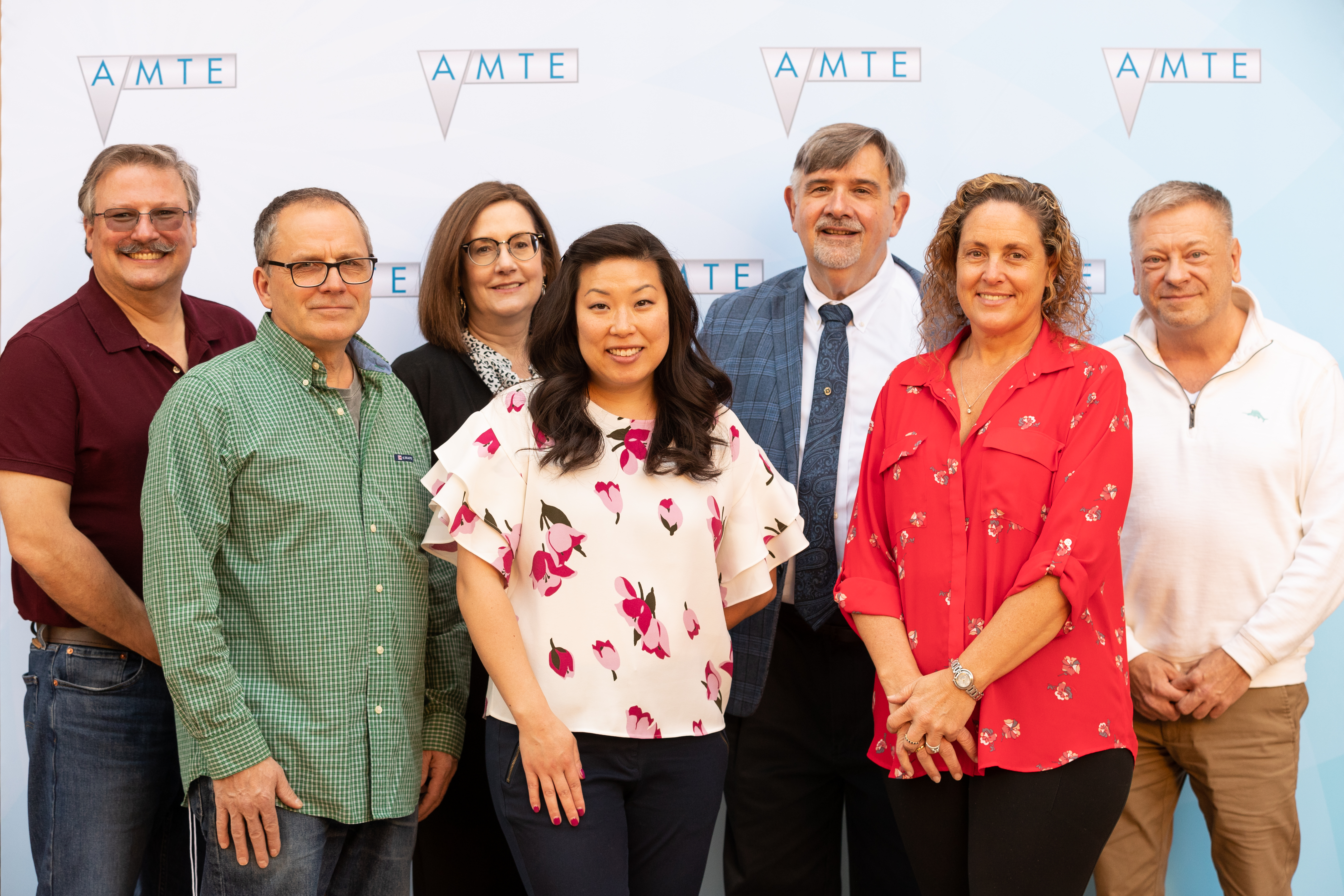 The AMTE Change Agents presented GFO materials at the 2022 MTEP/GFO Preconference in Las Vegas, NV. Co-PIs Wendy Adams and Drew Isola also attended.
---