Term as President: 2013-2015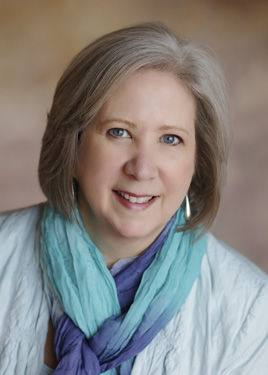 Dr. Fran Arbaugh is an associate professor of mathematics education at Penn State University, having begun her career as a university mathematics teacher educator at the University of Missouri in 2001. She is a former high school mathematics teacher, received a M.Ed. in Secondary Mathematics Education from Virginia Commonwealth University in 1996 and a PhD in Curriculum & Instruction (Mathematics Education) from Indiana University – Bloomington in 2000.
As a high school mathematics teacher, Fran had a few pivotal experiences in professional development that completely changed the way she thought about teaching and learning and, in turn, had a powerful impact on her instructional practices. Borne in those experiences, Fran's research interests include the design and implementation of teacher development programs (both preservice and in-service) and how and what teachers learn from these programs. Her work in mathematics teacher education is widely published for both research and practitioner audiences.
Fran has served AMTE in a number of ways since joining the organization in 1997, including as co-editor of the 5th AMTE monograph and as a board member from 2007-2010. She has been acknowledged for her work in the practice of teacher education through receiving a number of awards over the past decade, including being named a William T. Kemper Fellow for Teaching Excellence at the University of Missouri (MU) and the Missouri Council of Teachers of Mathematics (MCTM) Post-Secondary Mathematics Teacher of the Year. She is currently an active member of the Pennsylvania Association of Mathematics Teacher Educators (PAMTE).