The Mathematics Teacher Educator Outstanding Reviewer Award honors reviewers who have conducted exemplary service to the journal and, thus, the field of mathematics teacher education.
All reviewers who have completed at least three reviews in a two-year period prior to the award year are eligible to be selected for this award.
Selection is based on timeliness of responding to requests to review and completion of reviews, as well as overall quality of reviews.
The 2018 awardee is Wendy Aaron, Assistant Professor of Mathematics Education at Oregon State University. Her research focuses on identifying and leveraging learning opportunities for both teachers and students inside instruction. She designs, implements, and researches classroom-embedded professional learning opportunities for teachers and teacher candidates in both online and face-to-face settings. She also researches secondary students' participation in mathematics classrooms to better understand, from the students' perspective, instructional strategies that engage students in mathematical learning opportunities.
Congratulations, Wendy, on this award and thank you for your service to the field!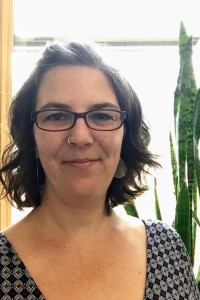 Interested in reviewing for MTE? For more information on preparing outstanding reviews, you are encouraged to read the March 2016 editorial (Is it educative? The Importance of Reviewers' Feedback) and the MTE review criteria.