On February 7-9, 2019, AMTE hosted our Twenty-Third Annual Conference in Orlando, FL that was attended by more than 650 people. More than 480 presenters provided 217 sessions--a new record! There were opportunities to visit and catch up with colleagues and meet new ones during meals and breaks. The poster session was held right after lunch on Friday; there was plenty of space to view 30 posters and visit with the presenters.  
At 8:30 a.m. on Thursday, we began the conference with a session titled, "Challenges and Opportunities on Our Journeys of Embodying Our Commitment to Equity." Presenters included Randy Philipp, San Diego State University; Mike Steele, University of Wisconsin, Milwaukee; Marrielle Myers, Kennesaw State University; Kelly MacArthur, University of Utah; Christa Jackson, Iowa State University; and Anita Wager, Vanderbilt University who substituted at the last minute for Rochelle Gutiérrez due to illness. On Friday, Denise Spangler, University of Georgia, gave this year's Judith E. Jacobs Lecture. We thank all of these keynote speakers for sharing their time and their expertise with those attending this year's conference.
During the conference, materials and information of interest to members were available from CPM Educational Program, Information Age Publishing, The Math Learning Center, NCTM, NCSM, Pearson, and TODOS: Mathematics For All. We thank each of these exhibitors for contributing to the success of this conference. In addition, around the exhibit area, attendees could find information about AMTE affiliates and AMTE publications.
At a Thursday evening reception, more than 200 graduate students, early career faculty, and AMTE leaders had an opportunity to meet and talk with each other. Thank you to Information Age Publishing and NCTM for supporting the reception.
On Friday morning, the Advocacy and Emerging Issues Breakfast was led by a panel that included Denise Spangler, University of Georgia; Luis Leyva, Vanderbilt University; and Robert Berry, University of Virginia & NCTM. The Advocacy and Emerging Issues Committee, chaired by Shari Stockero, led the organization of the panel presentation.
At the Business Meeting on Saturday, members were encouraged to make plans to attend the Twenty-Fourth AMTE Conference, which will be held at the Sheraton Grand Hotel in Phoenix, AZ on February 6-8, 2020. Please see an announcement about the Call for Proposals on the AMTE website.
Thanks to all who attended this year's conference and to all who helped deliver the conference. This includes the 2019 Program Committee led by Dana Cox from Miami University. The planning and on-site logistical details handled by Assistant Conference Director Carol Lucas, University of Central Oklahoma, included a multitude of large and small tasks that made the conference flow smoothly. Many many thanks go to the local arrangements co-chairs for registration, Sarah Bush and Farshid Safi, University of Central Florida, and local arrangements co-chair for technology support, Megan Nickels, University of Central Florida, as well as colleagues and students in Florida and elsewhere in the country for their tremendous support with so many aspects of preparing and delivering this largest ever conference. 
See you in February 2020!
Susan Gay, Conference Director
Conference Photos
Registration Gang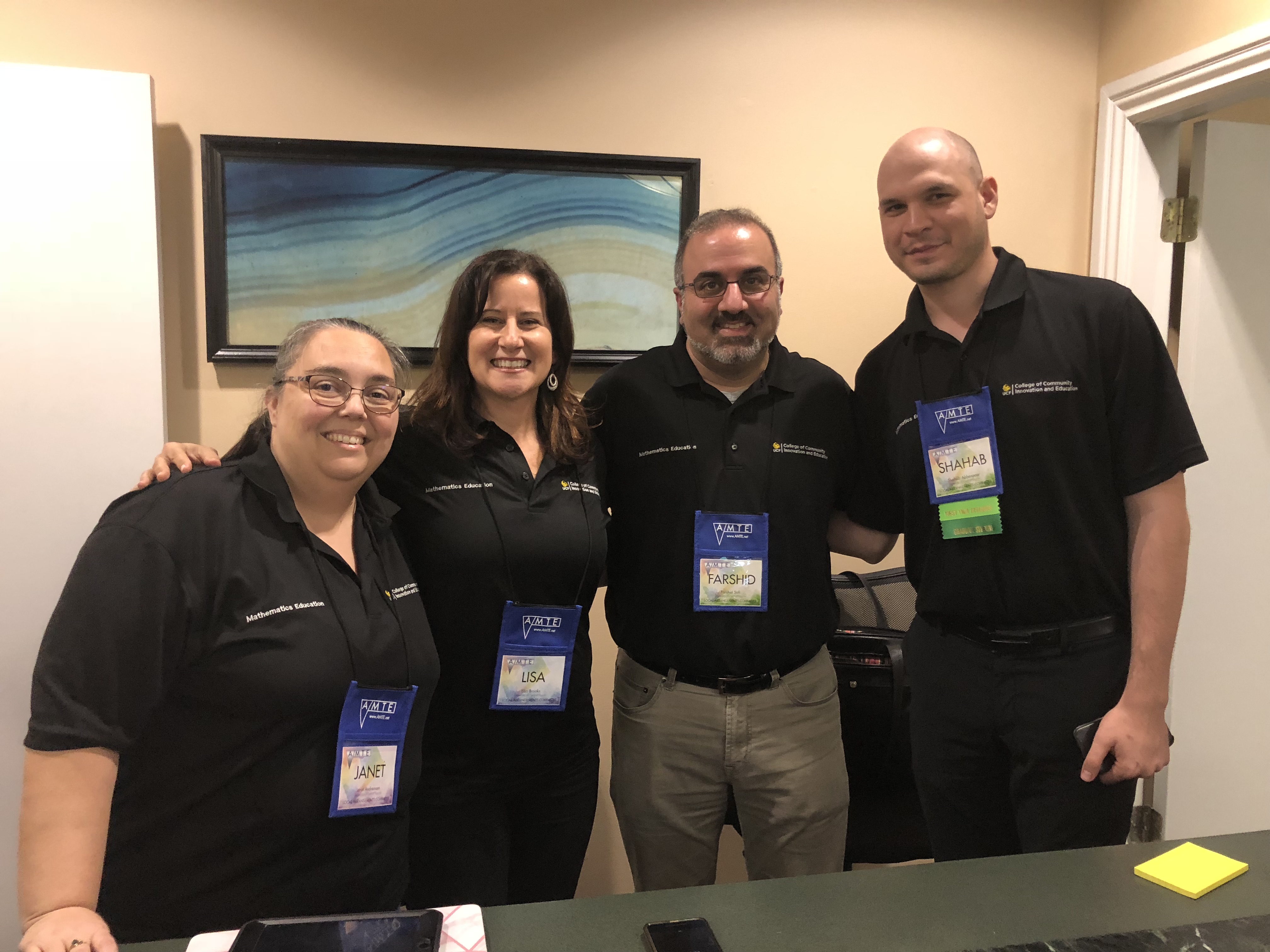 Plenary Panel Speakers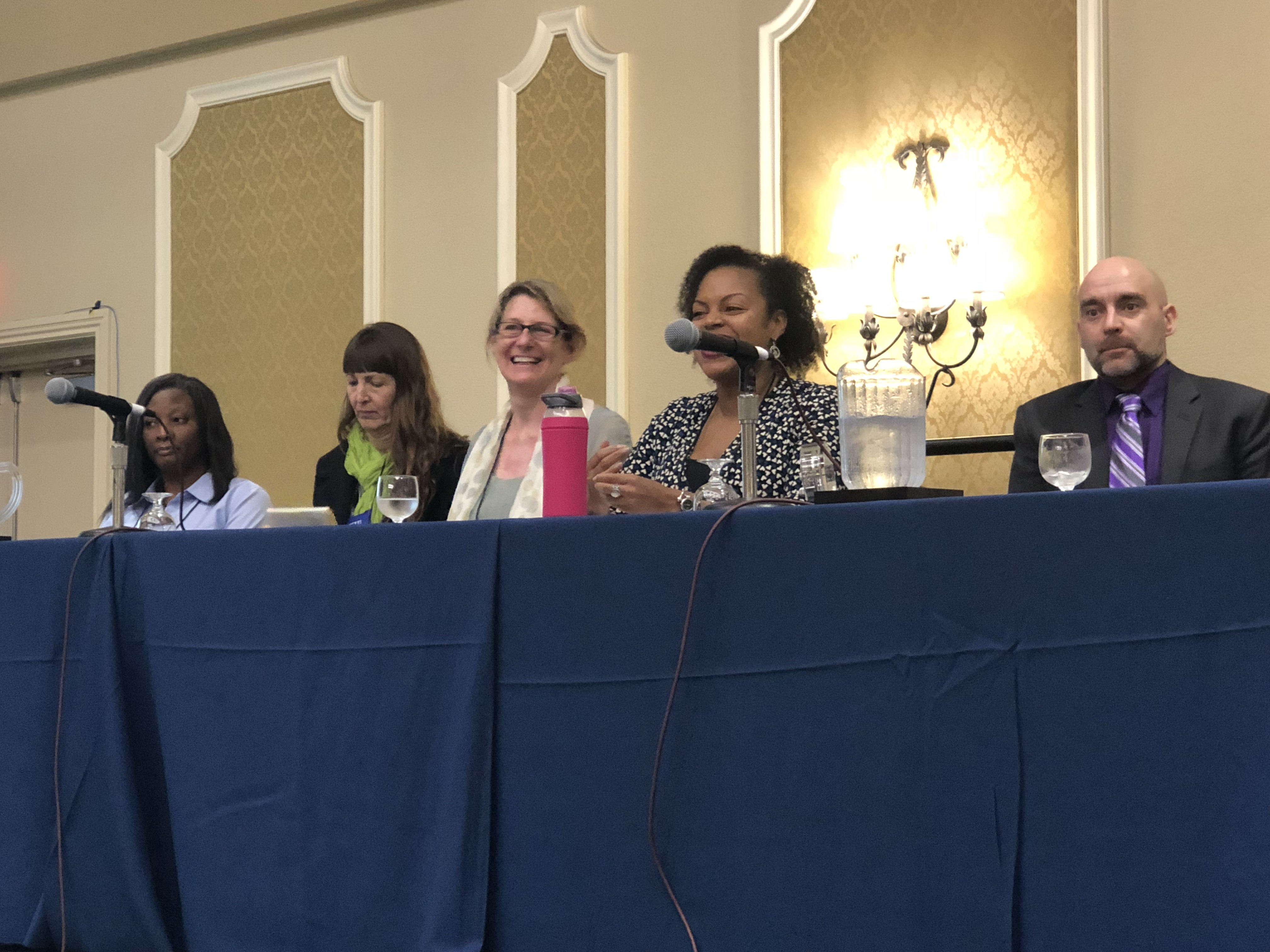 Current and New AMTE Board Members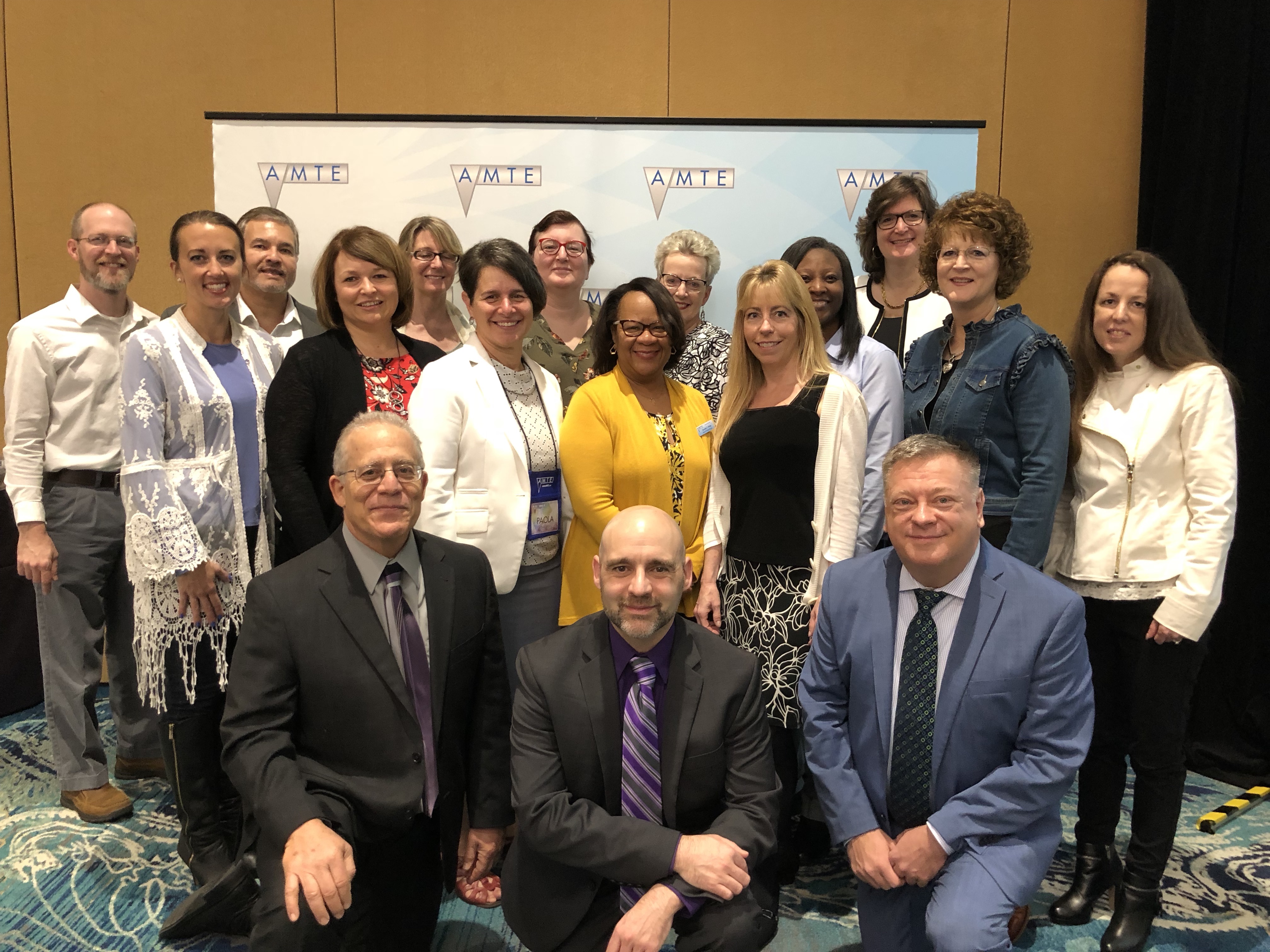 Susan Gay Recognition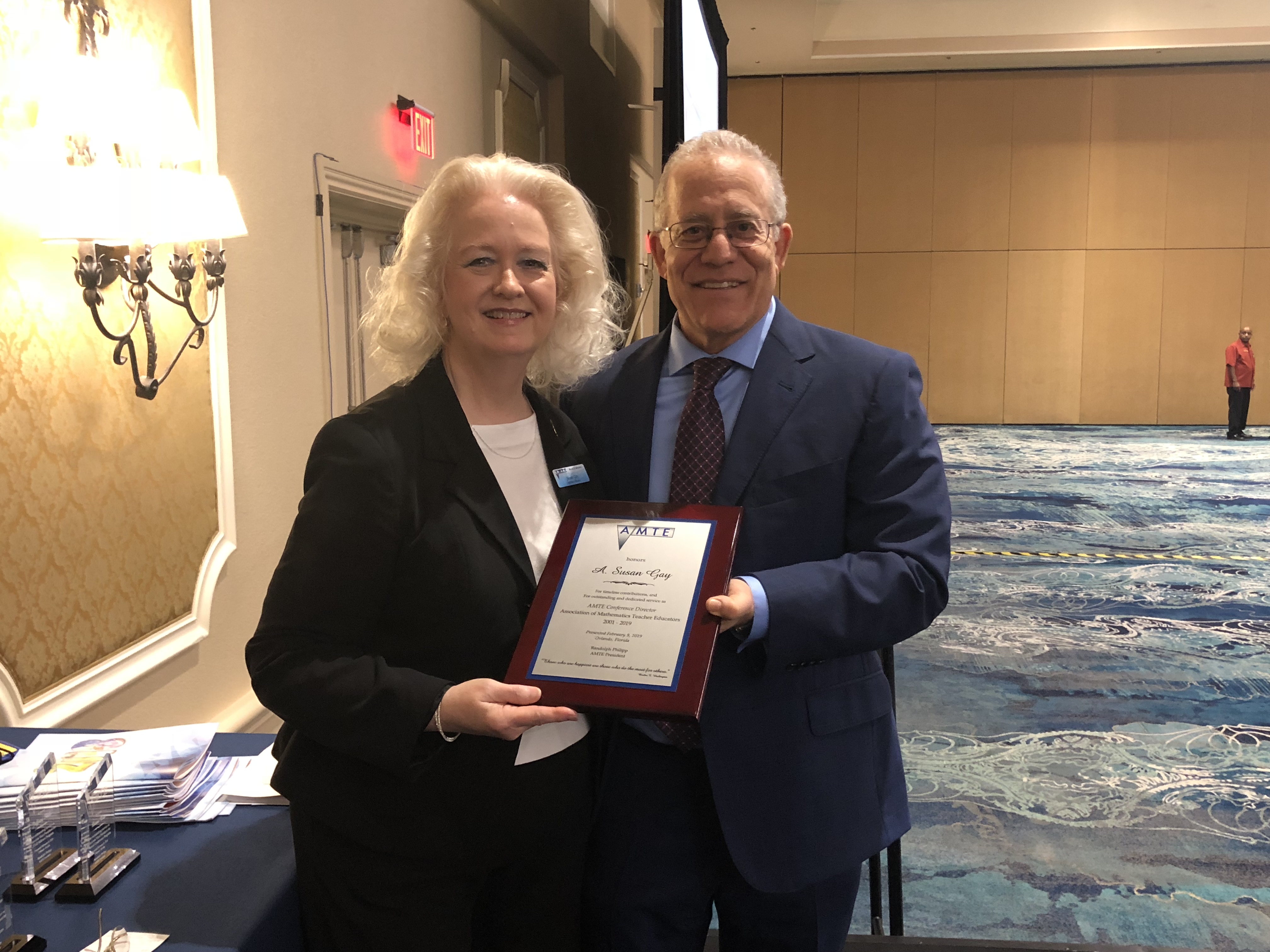 Christopher Jett Early Career Award Winner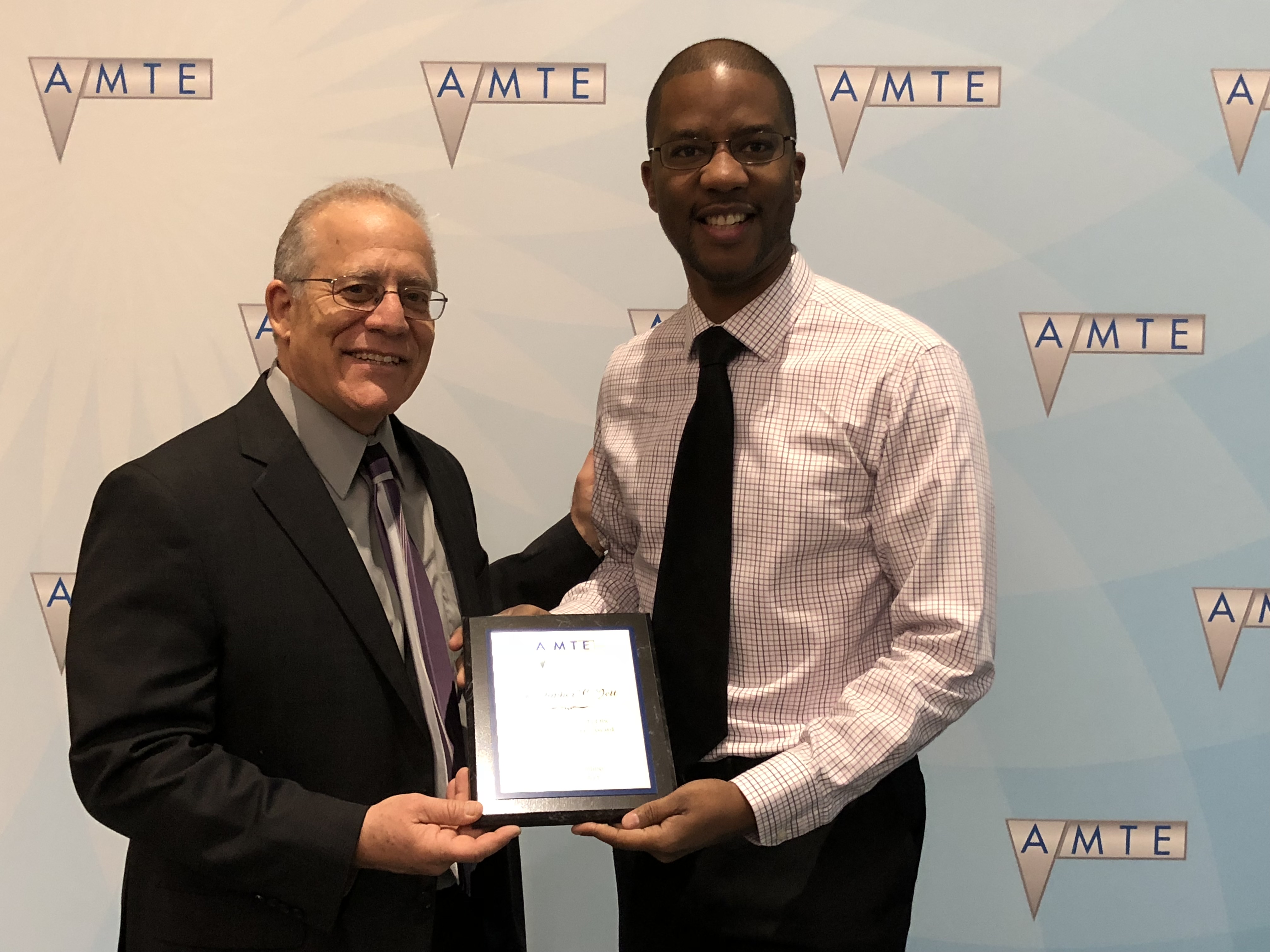 Denise Spangler Judith Jacobs Lecture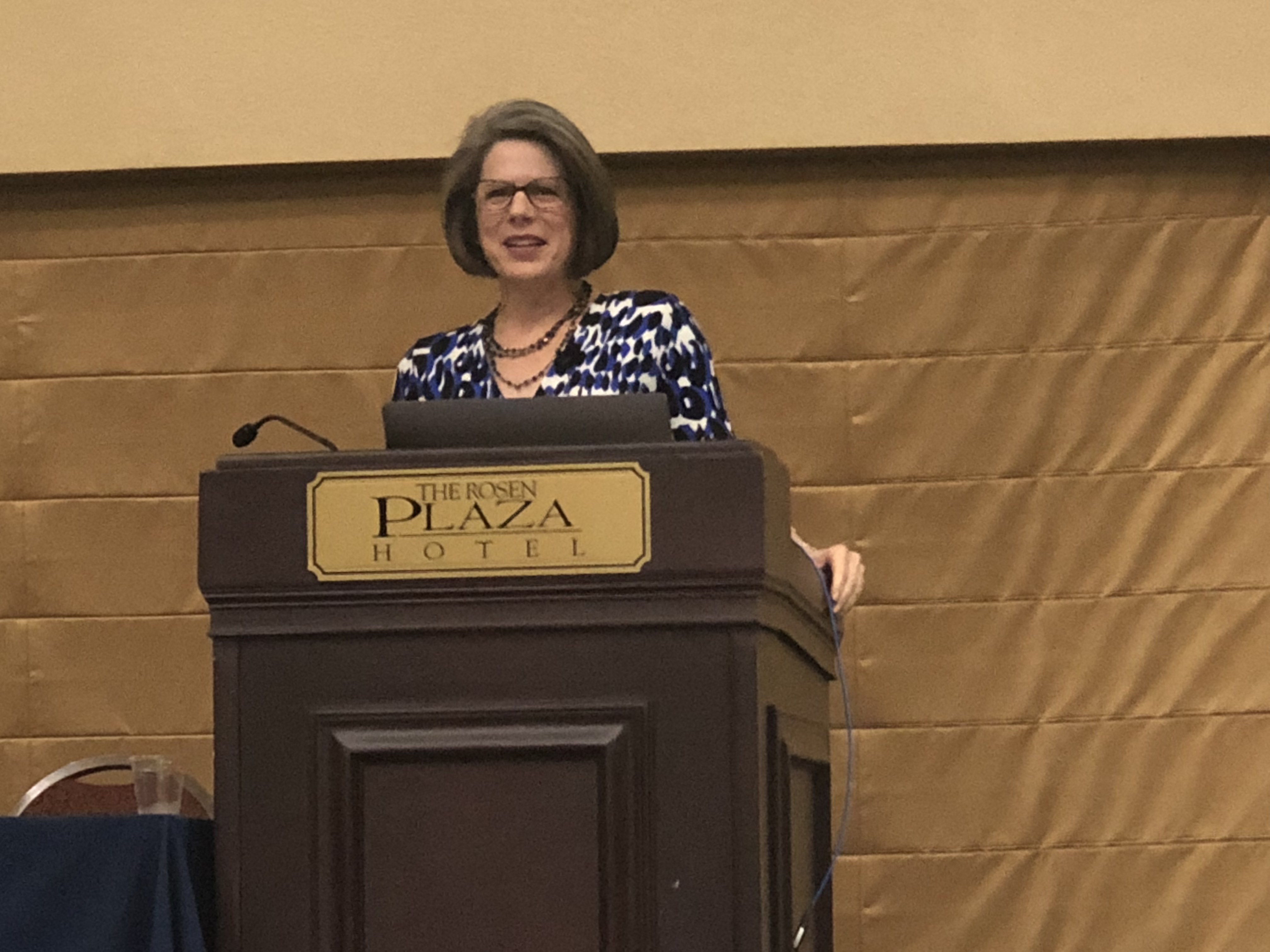 Samuel Otten, Nadine Bezuk Service Award Winner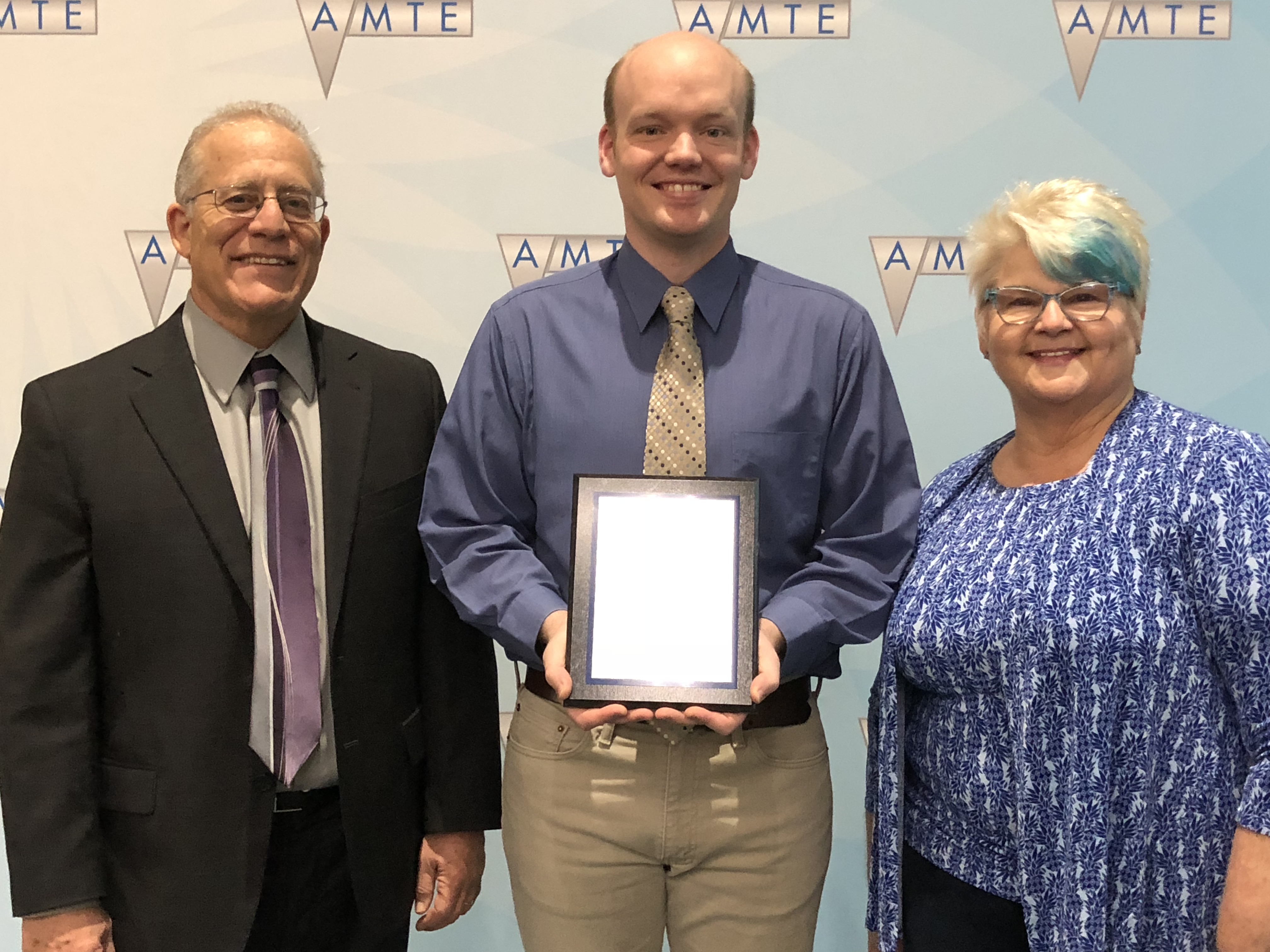 Kelley Buchheister NTLI Fellow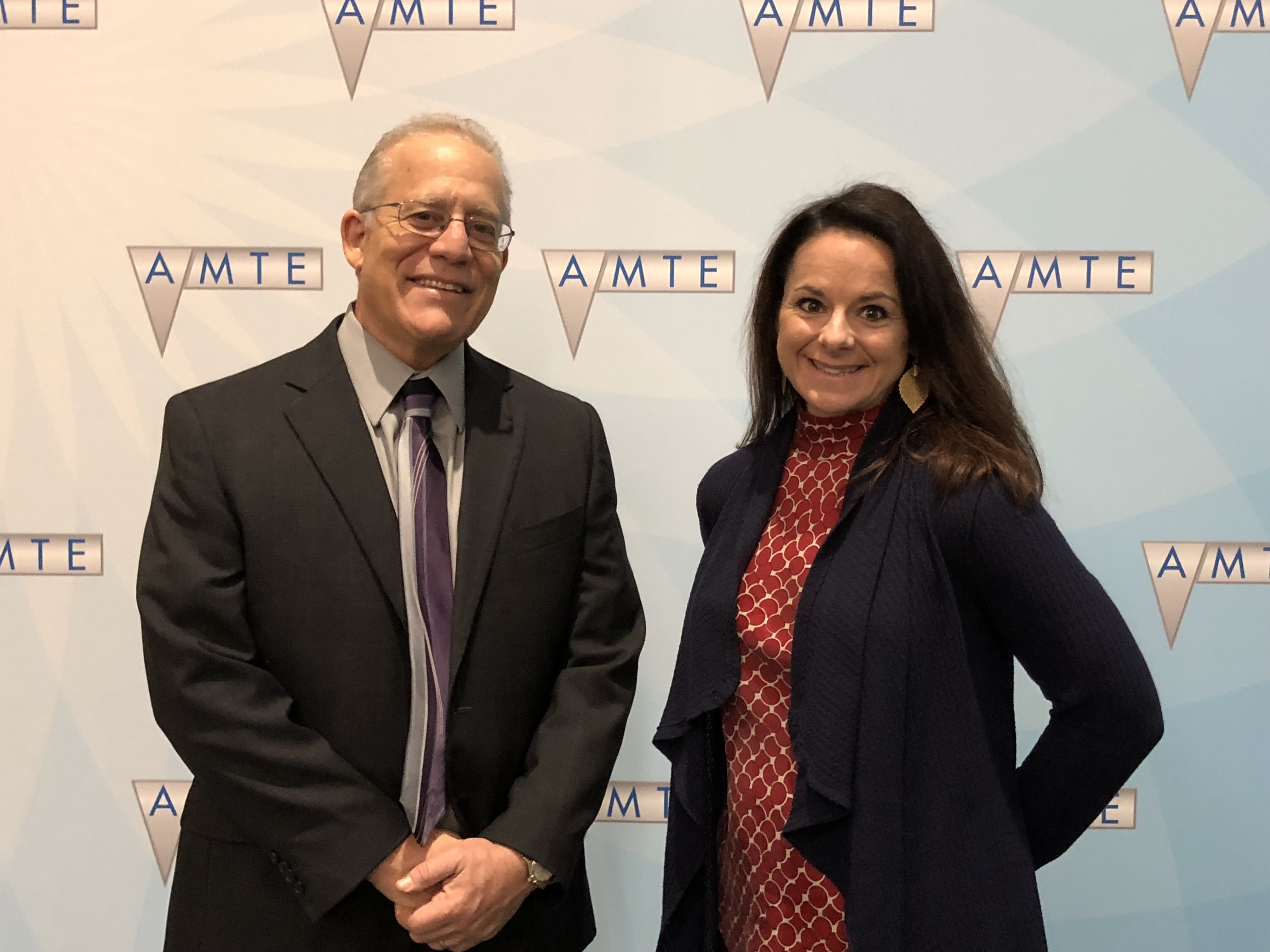 Susan Gay Conference Travel Scholarship Winners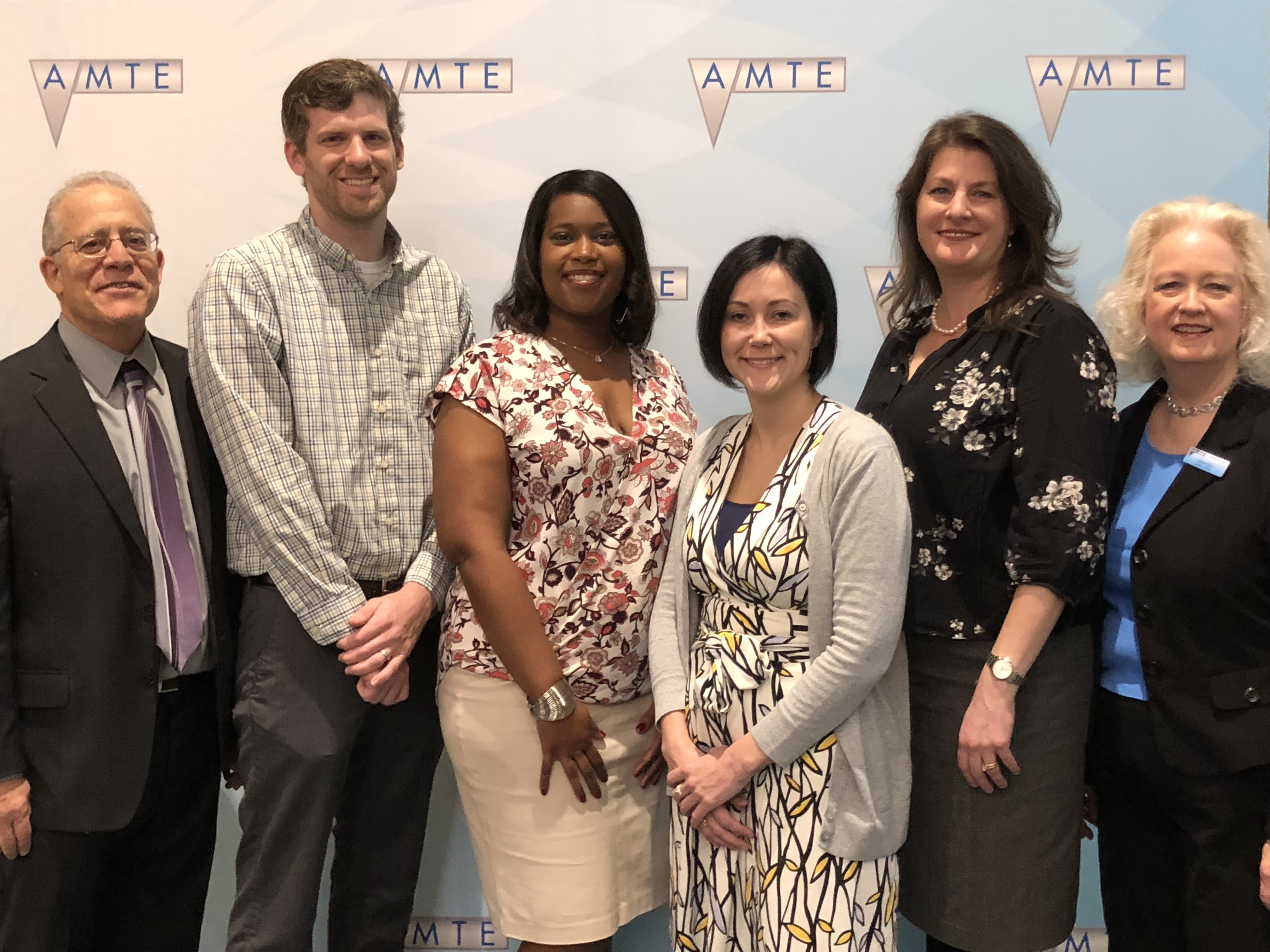 MTE Reviewer Awardees