An official AMTE publication for the mathematics teacher education community.
Summer 2023
The Summer 2023 issue includes a feature article from the Early Career Award recipient and an article on developing teacher candidates' understanding and navigation of critical issues in mathematics education. The President's Message challenges us to consider equitable uses of technology and ways to leverage technology to humanize mathematical learning experiences. Read about the current opportunities to serve in AMTE, such as President-Elect, Board Member-at-Large, and Editor of Mathematics Teacher Educator. Be sure to check out the information on nominating our fellow mathematics teacher educators for AMTE's awards. Also included are updates related to the 2024 Annual Conference, the journal CITE-Math, podcasts, and affiliates.     
Susan Swars Auslander, Connections Editor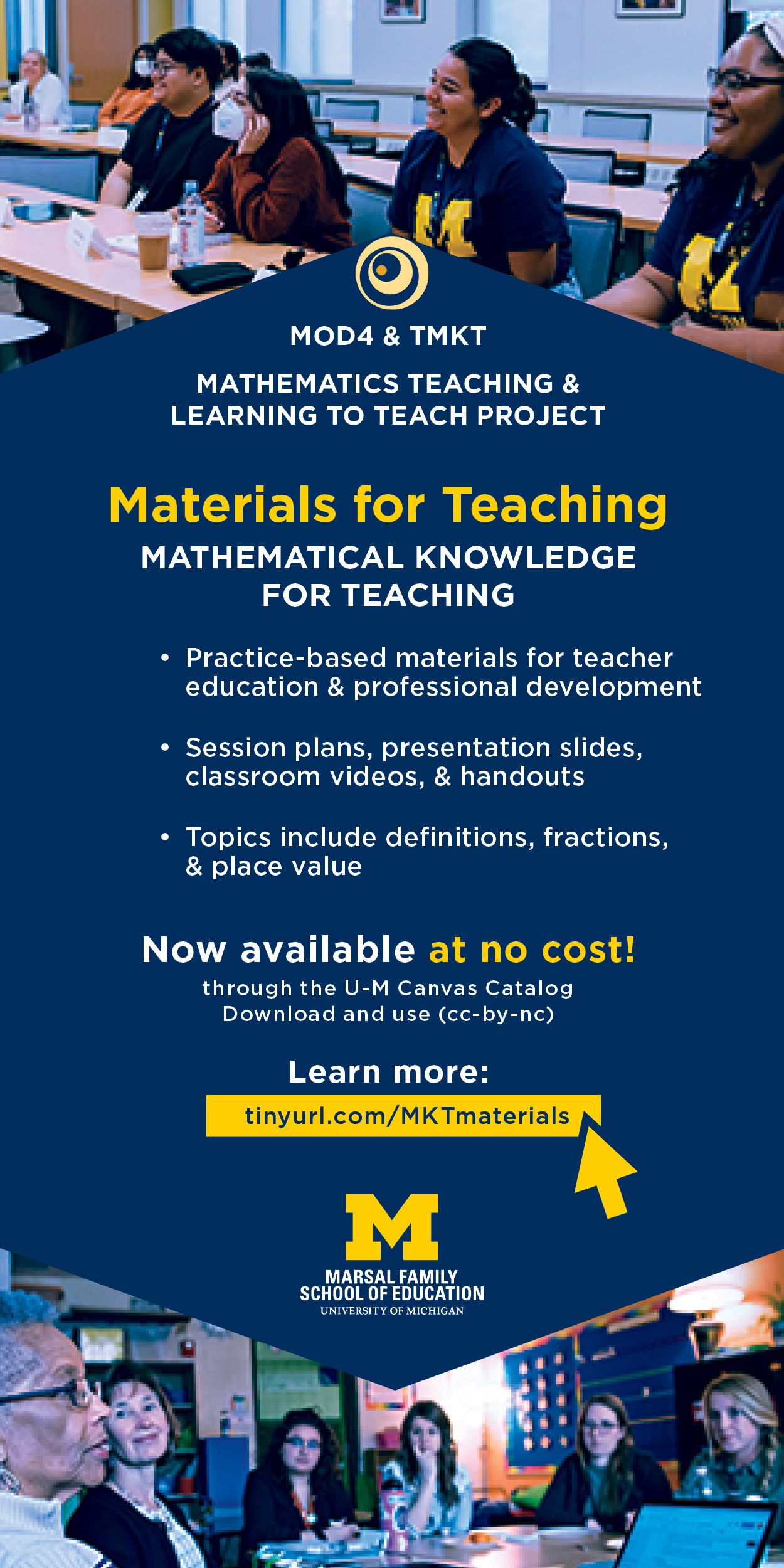 AMTE's New Book Available Soon!
Volume 5 of the Professional Book Series (Reflection on Past, Present, and Future: Paving the Way for the Future of Mathematics Teacher Education) will be available this fall through IAP.
 AMTE's New Community Circles
Wellness and Productivity
International Mathematics Educators
Early Childhood Mathematics Teacher Educators
Check out the full list of Community Circles on the AMTE website, and remember all AMTE members can attend any of the Circles. Thank you to the AMTE members who are serving as lead contacts of the Circles -- your service is appreciated! If you are interested in starting a Community Circle, please contact Temple Walkowiak at tawalkow@ncsu.edu.