2022 Elementary Mathematics Specialist Scholarship Recipient
Sara Hann
Missouri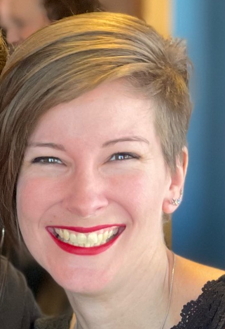 Biography
Sara Hann is a Teacher of the Deaf/Hard of Hearing for the Republic R-III School District in Missouri. For the past ten years, she has served students K-12 with hearing loss throughout the district to provide additional academic support, as well as skills specific to individuals with hearing loss. Prior to teaching in Republic, Sara was a Teacher of the Deaf/Hard of Hearing and Special Educator for students with mild/moderate disabilities with Joplin Schools in Missouri. She attended Missouri State University and earned her Bachelor's of Science and Master's of Science degrees in Communication Sciences and Disorders with an emphasis in Education of the Deaf and Hard of Hearing. 
Sara has always enjoyed math and teaching math. During her time at Republic, Sara received training similar to Add+VantageMR. This intensive training transformed the way Sara thought about mathematics and the ways students learn and understand mathematical concepts. She has since become passionate about helping students understand mathematical concepts, not just completing math equations. In addition to aiding her own students, Sara works hard to support her fellow Special Education teachers. After completion of the Elementary Math Specialist program, Sara intends to continue her work as a staunch advocate for students with disabilities and those who educate them. These teachers and students need a voice in districts and beyond in order to be effective in "closing the gap." 
Sara is honored to receive the 2022 AMTE Elementary Math Specialist Scholarship. She is grateful for the opportunity to use the scholarship to continue pursuing her Elementary Math Specialist certification.