2022 Early Career Award Recipient
The purpose of the Early Career award is to recognize a mathematics teacher educator who, while early in their career, has made distinguished contributions and shows exceptional potential for leadership in one or more areas of teaching, service, and/or scholarship.
Cathery Yeh
Chapman University
Assistant Professor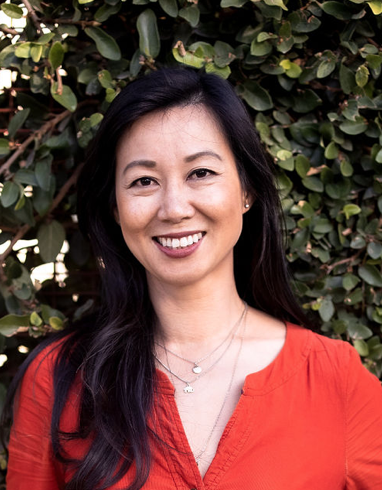 Biography
Cathery Yeh | Assistant Professor of Mathematics Education | Chapman University
Cathery Yeh (she/her/hers) is an assistant professor of mathematics education and founding co-director of the ethnic studies program at Chapman University. Cathery's research examines the role race, class, gender, and language plays in the constructions of ability in mathematics classrooms. Funded by the National Science Foundation, Mathematics Education Fund, and other agencies, her scholarship is collaborative, building research partnerships with school districts and communities to attend to the strengths, needs, and goals of teachers, students, and the community served.  Her work as an engaged scholar builds on 20+ years as a dual language classroom teacher and educator, visiting over 300 student homes, while family and community members came into the classroom to co-teach mathematics lessons. 
Cathery has over 50 publications in edited volumes and journals, such as Journal of Urban Mathematics Education,Journal of the Learning Sciences, and Teaching Children Mathematics and is the co-author of the books Reimagining the Mathematics Classroom, Catalyzing Change in Early Childhood and Elementary School Mathematics, and an upcoming book on elementary mathematics lessons that will explore and respond to social (in)justice. 
At Chapman University, Cathery teaches mathematics methods and developed the Community Math Project, a space for teacher candidates, K-12 students and families to engage in community-based mathematics together. Cathery can usually be found in her favorite place - the mathematics classroom - working and learning with and from students and teachers.