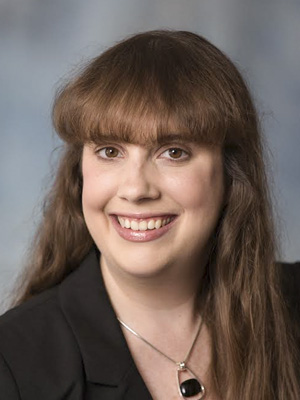 Dr. Jennifer M. Tobias, Associate Professor of Mathematics Education at Illinois State University, is the recipient of the 2017 Early Career Award.
Dr. Tobias' research focuses on prospective teachers' content knowledge and the development of that knowledge. Her research has been published in the Journal of Mathematics Teacher Education, Journal of Mathematical Behavior, Investigations in Mathematics Learning, and International Journal for Mathematics Teaching and Learning. Her practitioner work has been published in Teaching Children Mathematics, Mathematics Teaching in the Middle School, and Mathematics Teacher. Her book (Leading the Change: Making Sense of Mathematics for Teaching Grade 3 – 5, co-authored with Juli Dixon, Ed Nolan, Thomasenia Adams, and Guy Barmoha) was published by Solution Tree in 2016.
Jennifer is committed to the continual development of teaching and research practices in mathematics education through her work with colleagues and graduate students at Illinois State University and colleagues across the country. Prior to coming to Illinois State University, Jennifer received her Ph.D. in Mathematics Education from the University of Central Florida and taught middle and high school mathematics in Orlando, Florida.