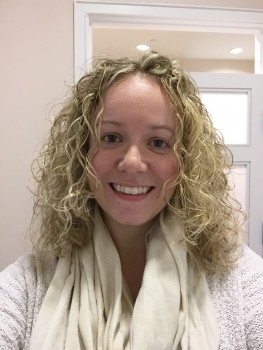 EMS Scholarship 2016 Recipient
Kathryn Pitz
New York Public Schools
New York, NY
Kathryn Pitz has been teaching elementary school in New York City public schools since 2008. She recently began teaching second grade at Midtown West (PS 212) in New York, NY. Prior to this, Kathryn taught in a Kindergarten through third grade at a public school in the East Village neighborhood of Manhattan, and first grade at a public school in the Bronx. She also taught English to students in two French public schools in the suburbs of Paris when she first began her teaching career.
Kathryn has enjoyed working with students from a wide range of backgrounds throughout her tenure as a public school teacher. One of her most valuable experiences was her time working with students on the autism spectrum as part of the New York City Department of Education's ASD Nest program. Her experience working with students with special needs, immigrants, and other diverse backgrounds has bred in Katie a belief in making math accessible to all students by starting their instruction right where they are through mathematical explorations and open-ended tasks.
In an effort to enrich her students' math experience she decided she needed to learn more about math instruction. She felt there had to be more to teaching math than what she knew and sought a program that would support her in this work. She discovered a math leadership program at Bank Street College that intertwines developing teachers' math instructional skill with leadership skills.
One of Kathryn's most enriching experiences so far in her program at Bank Street has been an action research project she undertook during the 2015-2016 school year. Through this project, Kathryn explored how asking open-ended questions in math would influence her instruction. She learned about the importance of student discourse and teachers as facilitators in math. This research has greatly influenced her development as a math teacher. She is grateful for the AMTE scholarship, which will allow her to complete her studies at Bank Street in July 2017 and graduate the following May with a Master of Science in Education degree and a specialization in mathematics and leadership.