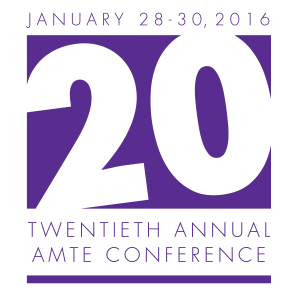 20th Annual Conference of the Association of Mathematics Teacher Educators (AMTE)
Thursday, Jan 28 through Saturday, Jan 30, 2016
Hotel Irvine Jamboree Center, Irvine, California
17900 Jamboree Road,
Irvine, CA 92614
Tel: (949) 230-4452
Fax: (949) 852-1574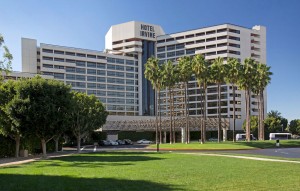 Hotel Irvine Jamboree Center, Irvine, CA
At a Glance
Conference sessions will begin at 9:00 AM on Thursday.
NEW this year! The Thursday plenary session will be the first session in the morning at 9 AM.
Conference sessions run all day Thursday and Friday.
Saturday sessions run all morning.
The conference ends at about 1:15 PM on Saturday after the lunch and business meeting.
The following meals are included in the conference registration fee:

Thursday: Lunch and afternoon break (dinner is on your own)
Friday:  Breakfast, lunch, afternoon break, and dinner
Saturday:  Breakfast and lunch
Featured Speakers
Judith Jacobs Lecturer, Fri Jan 29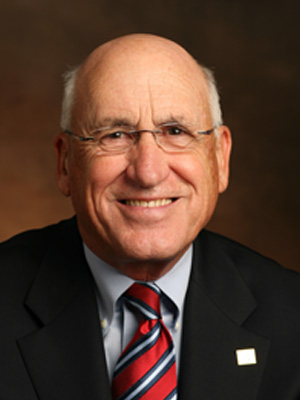 Skip Fennell is now emeritus as the L. Stanley Bowlsbey Professor of Education and Graduate and Professional Studies at McDaniel College in Maryland; he is a past president of AMTE, RCML, and NCTM.
General Session Speaker, Thu Jan 28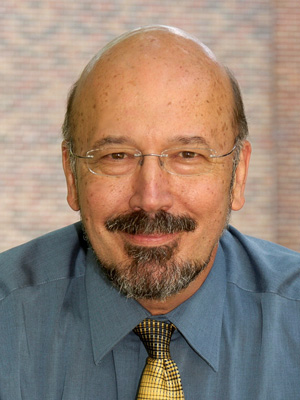 Ed Dickey is a Professor of Education at the University of South Carolina and currently serves as Director of Educational Outreach and Associate Department Chair for Instruction and Teacher Education.
Participation
Hotel, Travel, & Food
Want to Reach Out?
If you're looking to organize an informal meeting or share news for conference attendees, the AMTE Member Bulletin Board is a great place to post announcements. We also suggest using the Conference App and social media.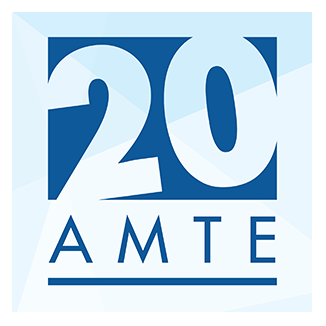 Log-in with your conference registration email address and password "amte2016".
Web Version
iOS Version
Android Version
Social Media
Conference Feedback Form Session Documents (via Conference App)
About the Proposal Process
The deadline for proposals to present at the 2016 AMTE Conference was May 15, 2015. Please see the  online proposal submission system  to check on the status of a proposal. For more information on presentation strands and conference program, please see the  Call for Proposals .
Registration (Closed)
Conference registration fees differ by date and membership status, with opportunities for joining or renewing at the time of registration.
Registration for the conference will follow these fees:

Early Registration 
(Postmarked by 
Sept. 30)

Registration 
(Postmarked by 
Nov. 30)

Late Registration 

(RECEIVED by 
Jan. 8)

Regular Member
Regular Member Registration

$365

$465

$565

Registration and 1 Year Membership Dues

$445

$545

$645
Registration and 2 Year Membership Dues

$517

$617

$717

Registration and 3 Year Membership Dues

$581

$681

$781

Graduate Student Member
Student Member Registration*
Student Registration and 1 Year Membership Dues*
*Graduate students must have a current  Graduate Student Verification Form   on file, or submit one with registration.   
Emeritus Member
Emeritus Member Registration

$365

$465

$565

Registration and 1 Year Membership Dues

$405

$505

$605

Registration and 2 Year Membership Dues

$441

$541

$641

Registration and 3 Year Membership Dues

$473

$573

$673

Non-Member
Non-Member Conference Registration

$475

$575

$675