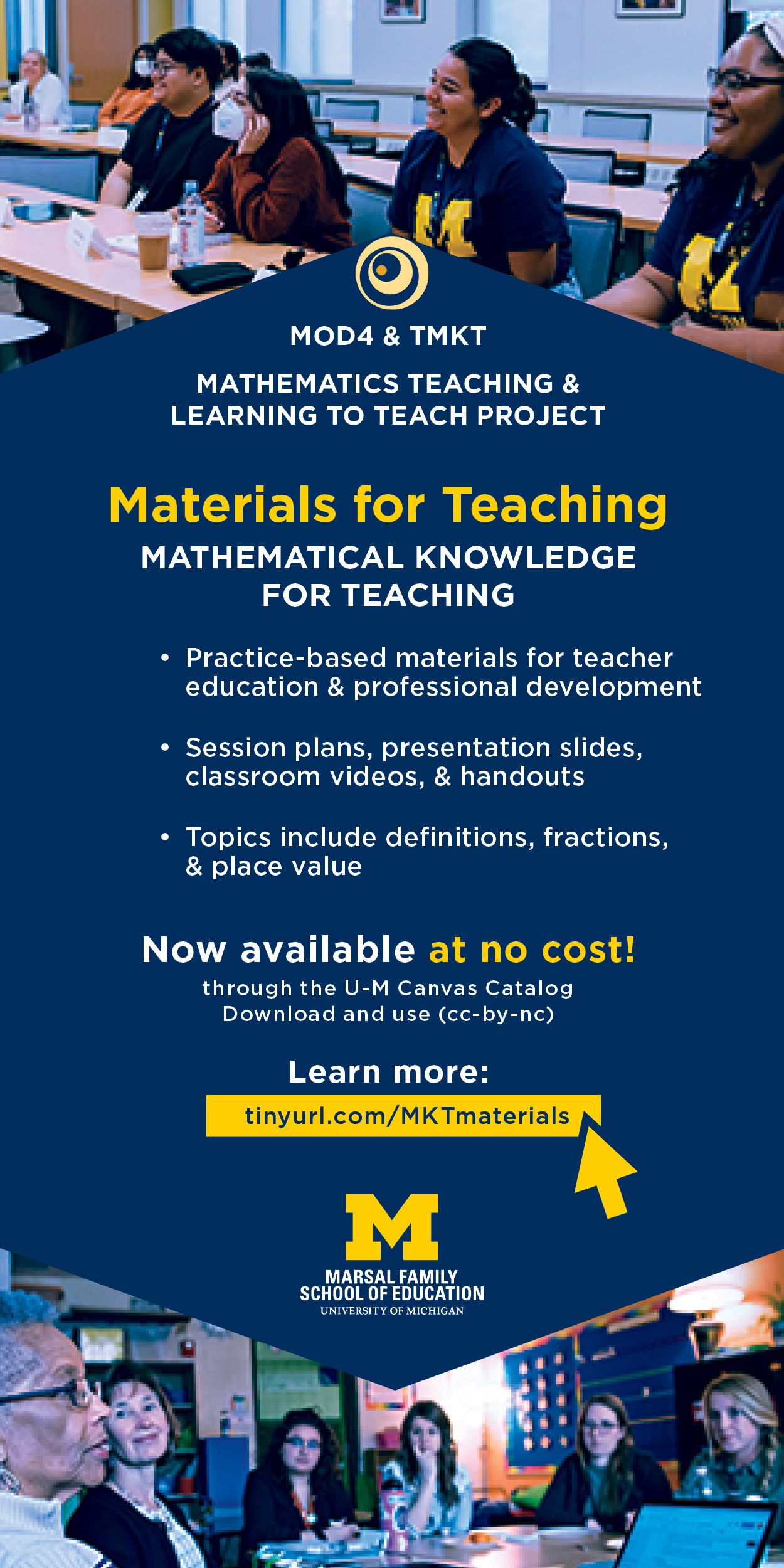 AMTE's New Book Available Soon!
Volume 5 of the Professional Book Series (Reflection on Past, Present, and Future: Paving the Way for the Future of Mathematics Teacher Education) will be available this fall through IAP.
AMTE Seeks Member Input!
Please take a few minutes to complete this survey to provide input about AMTE's long-term goals.
Deadline is Friday, Sept. 15! (log into AMTE first)