An official AMTE publication for the mathematics teacher education community.
Fall 2023
The Fall 2023 issue includes a message from our President about AMTE's progress toward its current long-term goals as well as a survey link for feedback on the next set of long-term goals. Information on the upcoming annual conference is shared, with early registration available through Sept. 29. Read about the 2024 Award recipients, who will be recognized at the upcoming conference, and one faculty member's experience with the Get the Facts Out initiative focused on teacher recruitment. You will also find the call for a new Mathematics Teacher Educator editor, along with information on applying to the 2024 Cohort of the STaR Program. Also included are updates from the CITE-Math journal, STaR Program fundraising, podcasts, Tech Talk Blog, affiliates, and the Professional Development Committee.  
Susan Swars Auslander, Connections Editor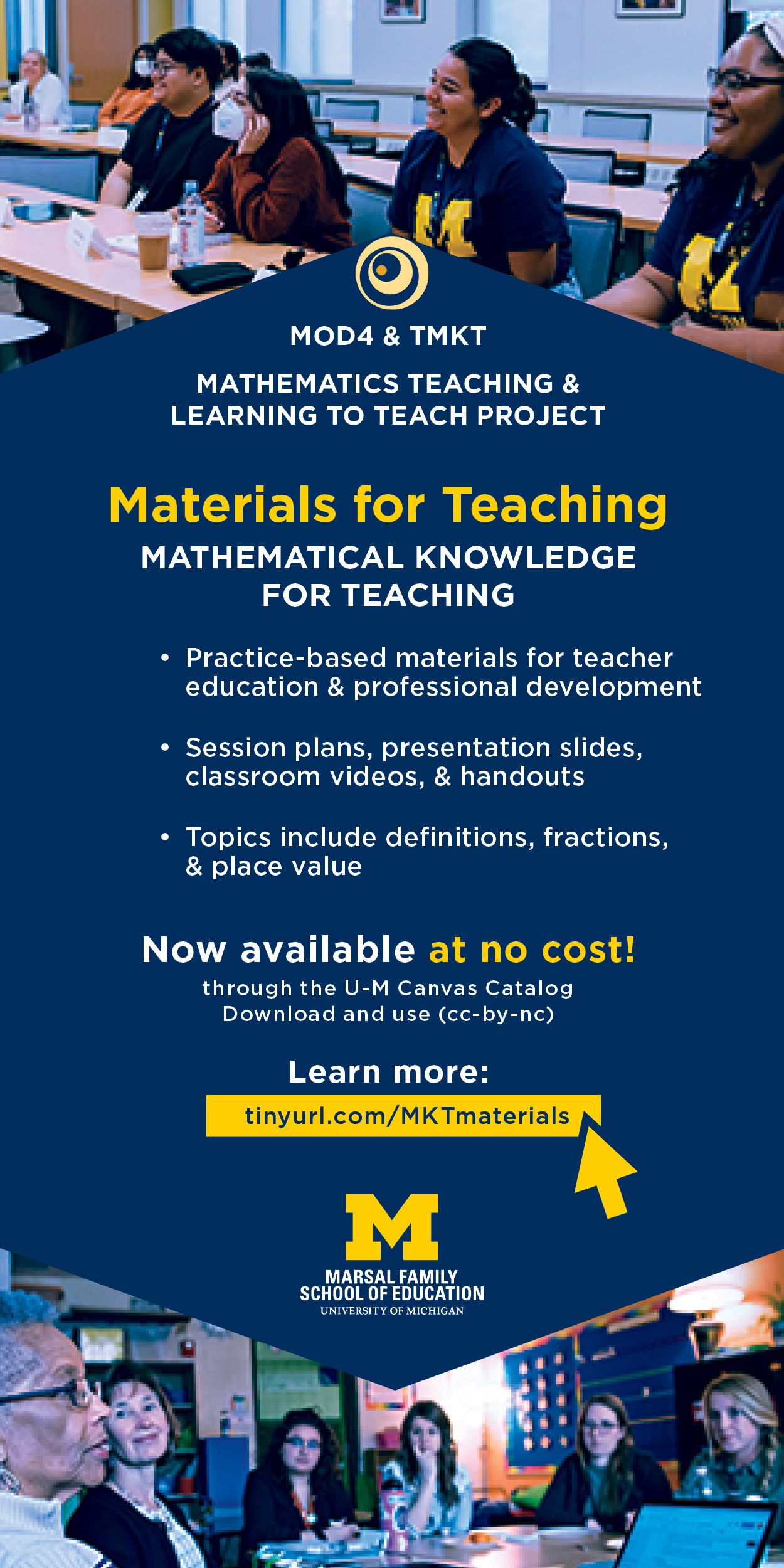 AMTE's New Book Available Soon!
Volume 5 of the Professional Book Series (Reflection on Past, Present, and Future: Paving the Way for the Future of Mathematics Teacher Education) will be available this fall through IAP.
 AMTE Seeks Member Input!
Please take a few minutes to complete this survey to provide input about AMTE's long-term goals.
Deadline is Friday, Sept. 15! (log into AMTE first)