Twenty-Fifth Annual Conference of the Association of Mathematics Teacher Educators
Virtual Conference: Thursday - Saturday, Feb 11-13, 2021 and Thursday - Saturday, February 18-20, 2021 
The Annual AMTE Conference provides inclusive opportunities for a diverse community of mathematics educators to share current research and practice findings.
Follow us on Twitter (@AMTENews) and Facebook (AMTE.net) 
Registration
Conference registration is now closed. 
Conference registration fees differ by date and membership status, with the opportunity to join or renew during registration.
 

Early Registration 
(Postmarked by 
Nov. 15)

Registration 
(Postmarked by 
Dec. 31)

Late Registration 

(RECEIVED by 
Jan. 31)

Regular Member
Regular Member Registration

$140

$190

$215

Registration & 1 Year Membership Dues

$220

$270

$295
Registration & 2 Year Membership Dues

$292

$342

$367

Registration & 3 Year Membership Dues

$356

$406

$431

Graduate Student Member*
* Students must have a current Graduate Student Verification Form on file, or submit one with registration.
Student Member Registration

$50

$70

$85

Registration & 1 Year Membership Dues

$90

$110

$125

Emeritus Member
Emeritus Member Registration

$140

$190

$215

Registration & 1 Year Membership Dues

$180

$230

$255

Registration & 2 Year Membership Dues

$216

$266

$291

Registration & 3 Year Membership Dues

$248

$298

$323

Non-Member
Non-Member Conference Registration

$225

$275

$300
At a Glance
Opening Session: Thursday, February 11 6:00 pm EST
Sessions run over two weeks:

Thursday, February 11 to Saturday, February 13
Thursday, February 18 to Saturday, February 20.

AMTE Business Meeting: Friday, February 12, 5:30 pm EST. This meeting is open to all AMTE members, regardless of whether they are registered for the conference. A link will be sent to members via email.
Judith E. Jacobs Lecture: Thursday, February 18, 6:00 pm EST.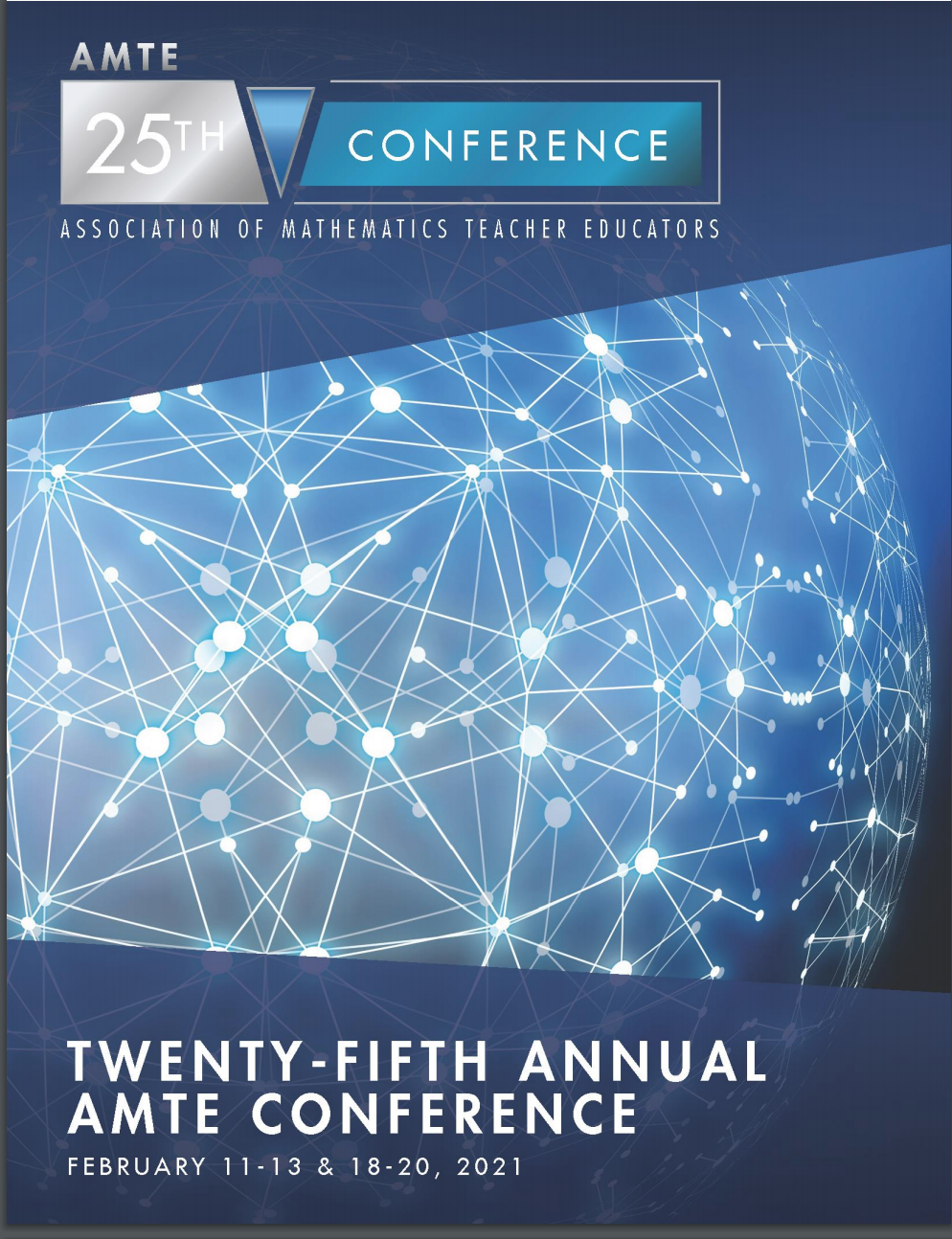 Conference Program
Conference Feedback
Please share thoughts and comments about the Annual Conference through the brief post-conference survey.
The conference will use the Guidebook app. A passphrase to access the AMTE 2021 Conference Guide was emailed to those who are registered for the conference on February 3. If you did not receive this email, please check your spam folder and mark it safe to ensure you receive future mailings.
You can also use the Guidebook webpage. Use the passphrase that you were emailed (same as the app).
Plan your schedule
Find session rooms, speakers, and attendees
Share documents, participate in Q&A sessions
Engage through social media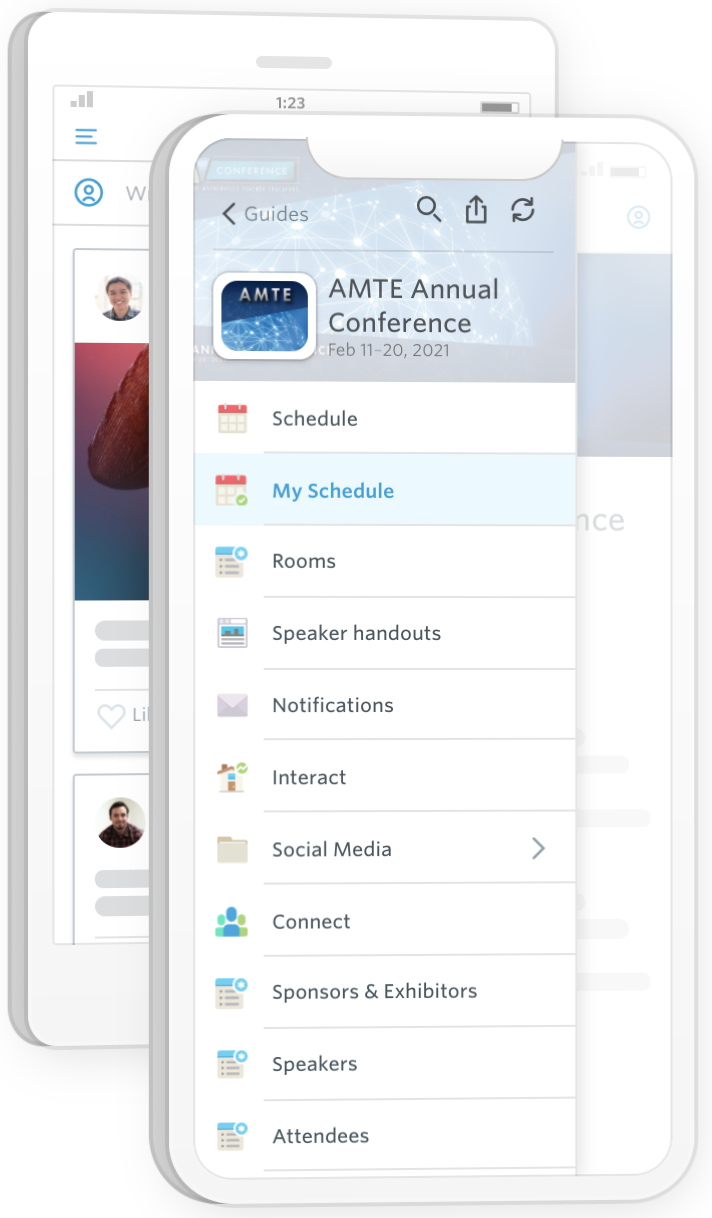 During the Conference
Program Changes (cancellations, etc)
All sessions will be held via Zoom. Links to the sessions are available in the Guidebook conference app and the Guidebook website. If you have difficulty accessing the links, please contact amte-support@amte.net for assistance.
Here is a Zoom AMTE background you can use!
Posters will be available via Flipgrid. The link is available in the conference app.
Instructions for using Zoom and Flipgrid
Recordings of the Opening Session, the AMTE Business Meeting and the major award sessions (Excellence in Advocacy, Excellence in Teaching and Early Career) are available to members at the link above. These are also available to conference attendees within each session on the Guidebook conference app (mobile and web). 
Featured Sessions
L2020. Perfect Vision? Perfect Hindsight? Are We Ready to Reimagine Mathematics Teacher Education?
The opening plenary session is designed to engage conference attendees in collective reflection.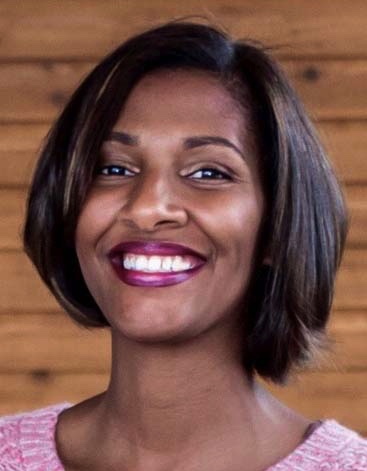 Naomi Jessup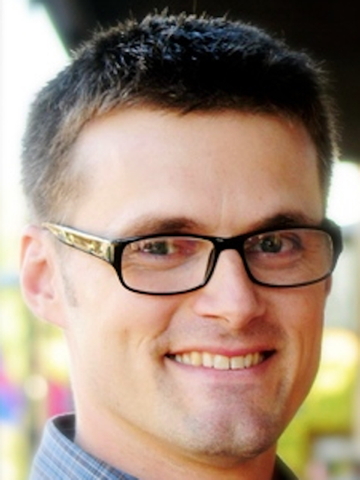 Joel Amidon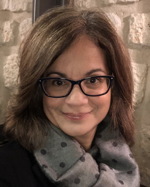 Sandra Crespo
Judith Jacobs Lecture (Thursday, February 18)
What Does it Mean to be a Mathematics Teacher Educator
Marta Civil is a Professor of Mathematics Education and the Roy F. Graesser Chair in the Department of Mathematics at The University of Arizona. Her research looks at cultural, social, and language aspects in the teaching and learning of mathematics; participation in the mathematics classroom; connections between in-school and out-of-school mathematics; and parental engagement in mathematics. She has led multiple funded projects working with children, parents, and teachers, primarily in Mexican American communities. Her research is grounded on the concept of Funds of Knowledge with a focus on developing culturally sustaining learning environments in mathematics education. Her most recent work includes a K-3 parental engagement mathematics project aimed at developing a two-way dialogue between home and school and a new collaboration with two other universities focused on the development of a mathematical partnership that engages teachers, parents, and multilingual children in grades 3-5 in underserved communities. She is also exploring how to apply lessons learned from her work in equity in K-12 settings to undergraduate / entry level mathematics teaching and learning.
With respect to AMTE, she has served as the Associate Vice President for Equity and is currently one of the Associate Co-Vice-Presidents for the STaR Fellows Program. She was one of the co-editors for Cases for Mathematics Teacher Educators: Facilitating Conversations about Inequities in Mathematics Classrooms in the AMTE professional book series.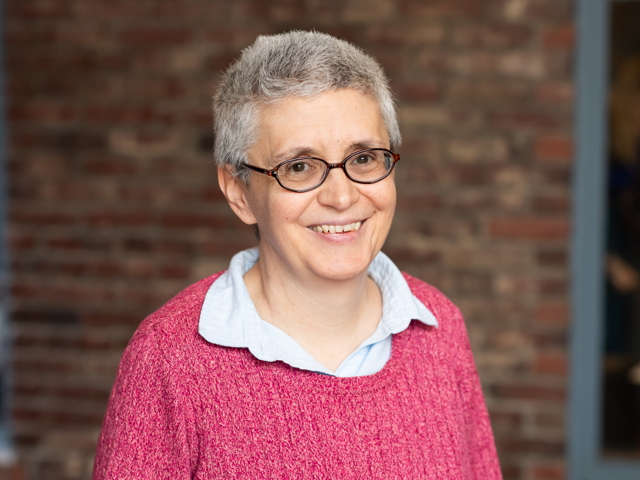 Marta Civil