An official AMTE publication for the mathematics teacher education community.
Winter 2016
This issue features essential information about the AMTE 2017 Annual Conference, the newly elected members to the AMTE Board, news about our affiliates, and much more! We hope you find our Winter 2016 Newsletter interesting and informative. Have a wonderful winter break! Don't forget to engage with AMTE on Facebook or Twitter (@AMTENews).
Babette M. Benken, Editor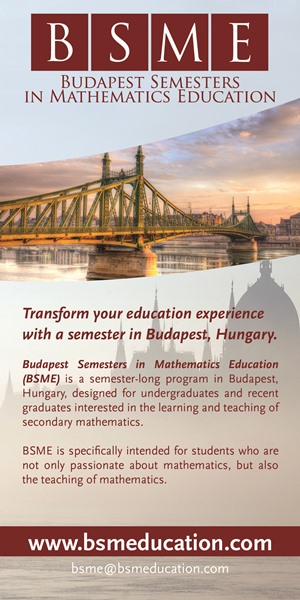 The First Volume in AMTE's New Professional Book Series is Now Available!
Cases for Mathematics Teacher Educators: Facilitating Conversations about Inequities in Mathematics Classrooms (Editors: Dorothy Y. White, Sandra Crespo, and Mart Civil) provides an excellent resource to start conversations describing the enactment of these actions. The book is organized into three main sections: (1) Conversations About Inequities in Mathematics Methods Courses, (2) Conversations About Inequities in Mathematics Content Courses, and (3) Conversations about Inequities in Graduate and Professional Development Contexts. It is the product of the thinking and experiences of 87 authors who are committed to the improvement of mathematics teacher education.
The book can be purchased on the IAP website; AMTE members receive a 20% discount.
The Preliminary Program for the 2017 AMTE Annual Conference is Now Available!
The Twenty-first AMTE Conference will be held February 9-11, 2017 in Orlando, FL. The preliminary program is now available on the AMTE website; you can search by author, day, session type, etc.
Online late registration is available through Jan. 20th on the AMTE website. You can also download and print a registration form from the AMTE website to use if you are paying your registration fee by mail or fax.
There is no on-site registration available; you must register prior to the conference. Conference registration is limited; please register early.