Twenty-Second Annual Conference of the Association of Mathematics Teacher Educators 
Thursday - Saturday, Feb 8-10, 2018
The Annual AMTE Conference provides inclusive opportunities for a diverse community of mathematics educators to share current research and practice findings. Recent conferences have included more than 600 participants.
Featured Sessions and Speakers
Judith Jacobs Lecture (Friday)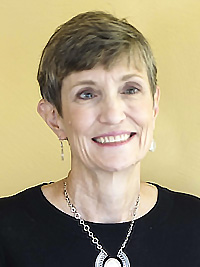 Margaret (Peg) Smith is a Professor Emeritus at the University of Pittsburgh. Over the past two decades she has been developing research-based materials for use in the professional development of mathematics teachers and studying what teachers learn from the professional development in which they engage.
Call for Proposals
Thank you to those who submitted proposals for consideration by the Conference Program Committee to present at the 2018 Annual AMTE Conference. Submissions were due Monday, May 15, 2017.